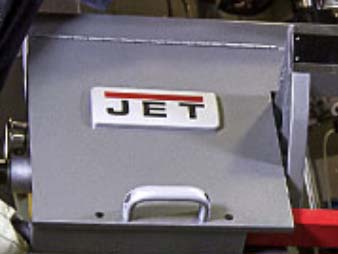 Jet Industrial Machinery is known for Quality, Rigidity
and Innovative products for all types of Metalworking and Woodworking Machines for over 50 years. Machine shop tools such as Milling Machines, Drill Presses, Radial Drills, Metal Lathes, Vertical and Horizontal Bandsaws and Air Compressors are built with exact standards and tight tolerances. Jet also manufacturers Fabrication Machinery such as Box and Pan Brakes, Metal Cutting Shears, English Wheels for Forming, Notching Machines and Powered Sheetmetal rolls. Best of all support is in the USA. With over 750 Service centers you can be assured that your machinery will be up and running.
Sterling Machinery Exchange is proud to help to Buy, Sell or Trade Jet Industrial Machinery with manufacturers around the USA. Please call today 626-444-0311 for best pricing on the right machine for you!
WHICH JET MACHINERY ARE YOU LOOKING TO PURCHASE?